At C0MPLÉX1 we are dedicated to providing top level, quality Internet marketing services to all clients. Take a look at what some of our customers are saying:
In 2014 we transferred $30,000 in TV Advertising to C0MPLÉX1. We did $1,5000,000 more sales in 2014 compared to 2013. I'm happy with the results.
In a little over two years working with C0MPLÉX1 our Mark To Market Monthly Revenue on site went from about $2,000 per month to over $22,000 per month. We were very pleased with how C0MPLÉX1 handled everything over the years.
C0MPLÉX1 Has helped us go from $0 on the internet to over $10,000 in one week in less than 8 months. Our first $40,000+ day in less than 9 months. We are highly pleased with the results we have received and the quality of communication as well. C0MPLÉX1 has helped us in every step from Website development, eCommerce integration and eCommerce business development, Pay Per Click management that has 600-900% returns on a month after month basis. We would highly recommend C0MPLÉX1.
Your marketing strategies have worked wonders in growing my photography business! When I started at the beginning of the year, I was expecting Google would only supplement my advertising. However, it has quickly become my #1 source of new clients. I'm excited to see the results I get in the new year!
C0MPLÉX1 internet marketing has been an integral part of our online campaign success. Since the initiation of the business relationship, we have seen a significant positive impact on our inbound patient flow from both organic and a pay per click sources. Statistically, it has been a 30 percent increase over the same periods just a year prior. All of this has been accomplished in a recessionary environment which make the impact even more impressive.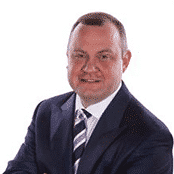 I rely on C0MPLÉX1 Marketing for all online SEO and PPC requirements. Highly recommend.
C0MPLÉX1 was extremely professional and personable. The industry that I'm in is very competitive, C0MPLÉX1 took the time to understand my business goals, and they helped me set up an AdWords account to boost brand exposure as well as build a bigger client base. Their management of my AdWords account produced fast results.
C0MPLÉX1 met and went above expectations in making me feel I wasn't just another company they build web sites for. And once C0MPLÉX1 was paid I wasn't forgotten about either. They really want to make each person get that personal touch. Very few people in business take that approach and I can assure you that has made all the difference. Great job.
Vanore Stump Removal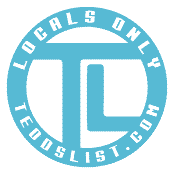 Having known Noah for years, I naturally think of him first when it comes time to do some serious work on my website. He really helped me out with all aspects- from making improvements to my web design and technical/programming stuff to optimizing my website for search engine optimization. Because I was interested in growing my business more aggressively, we also talked about doing some AdWords work, which led to him creating and implementing a killer Pay-Per-Click campaign. All of the work on my website has taken my site from just 'ok' to great. He's someone I would definitely trust to get the job done.
C0MPLÉX1 is one of my most prized secret weapons. They've always treated me well with prompt service, extraordinary expertise and incredible results. What more can you ask for?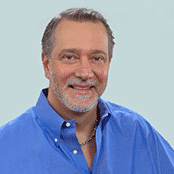 Noah and his team helped us learn more about search engine optimization and together, we worked on coming up with the appropriate content to describe each of our video services as well as the placement of certain items on my website - making it better for search engine visibility while also appealing to my clients and prospective clients. Thumbs up to C0MPLÉX1! Paulo Simoes - Brios Media Owner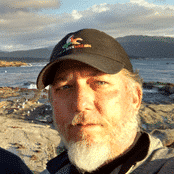 I, Brad Clayton, would like to strongly recommend Noah Boswell and his team at C0MPLÉX1 Marketing for any and all of your website needs....I began looking for a company in January 2016 that was reasonably priced, personable, knowledgeable, and effective....After my first conversation with Noah, my search was over....His patience, knowledge, and thoughtfulness to go above and beyond has been exemplary....If you need website help? Look no further....Noah Boswell and C0MPLÉX1 Marketing are as good as you will find....Period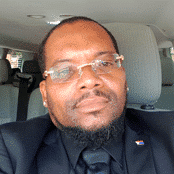 I turned to Noah and his team for help with creating an SEO friendly website for my business. At the time I knew absolutely nothing about SEO, what it was or how it could help my business. Soon, Noah took me from not having a website presence at all to having 50+ keywords rank in the top 10 Organic search results. The entire time, from start to end, Noah was patient with me - explaining about SEO and showing me different ways to manage my website moving forward. Since I received his help, business has only gotten better!

C0MPLÉX1 helped us with a new WordPress site, and they also implemented SEO best practices, which helped us acquire a lot of new customers, just in the last month! Our customers depend on us for the highest quality computer repair and IT services. We depended on C0MPLÉX1 to help us improve our website with the highest level of SEO and reach our customer base with a much more targeted, high quality website experience. We're amazed with the results we've had so far in the first month of the new year, and we'd highly recommend their website & SEO services to any business looking to improve their web standings and getting new customers!
C0MPLÉX1 did a great job with our website! Not only did they implement important SEO changes - they also helped us with new, custom WordPress website development. With their expertise in Spanish SEO, they also helped us transform our website into a multi-language site, making it user-friendly for our customers. We are incredibly grateful for the quality of the work that was done, and we'd definitely recommend their services!
We doubled our business in 2020 after getting SEO services from C0MPLÉX1 in 2019.
I tested a low and high budget AdSpend with C0MPLÉX1 over 4+ months. Our return on the higher AdSpend generated sales of ABOUT $75,000 per quarter (per month in spend).
C0MPLÉX1 provided excellent, personalized, highly professional service which produced results immediately. Any business owner with a website would greatly benefit from using their services.
I hired Noah for 4 hours and he took our PPC campaign from about a 2 to about a 7-8 Quality Score (10 being the best). TOTALLY worth the investment. I am seeing a measurable difference in ad placement and quality in less than 3 days.
After working with Noah at C0MPLÉX1 we noticed a huge change in the first week. We started getting more leads and sales. In our first month working with Noah we went from a 0 return on adspend to over 400% return on our advertising dollars with a budget over $30,000 per month. I highly recommend Noah and C0MPLÉX1 for getting big results fast.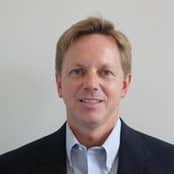 Noah and crew do a superb job with SEO. They are the only company I would trust to actually do SEO in a professional manner.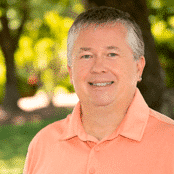 C0MPLÉX1 has been managing my Adwords account for about a year now. The ideas that Noah has presented and explaining things in a way that I understand has been very helpful. I really love how my campaigns are segmented out and properly targeted. They also manage my retargeting or remarketing as some call it. That has been very helpful as well. It's nice to hear people saying that they saw my banner ad on so many popular websites. I would highly recommend C0MPLÉX1. I know they provide more services than what they do for me,but I'm a small fish that's very pleased with what they are doing.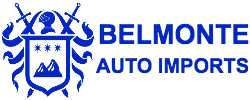 We trust C0MPLÉX1 to handle all of our search engine optimization (SEO) needs. Compared to other Internet marketing agencies we'd spoken with, C0MPLÉX1 is the only one who really seemed to take the time to truly understand what our goals were, and they presented us actionable items to help us achieve our goals while staying within our budget. As many business owners are already aware - it's no longer enough to have a physical location; you've got to be plugged in to the Internet. We highly recommend C0MPLÉX1 for their SEO services. It helped us reach customers in the local online market that we would've otherwise probably have never made contact with.
C0MPLÉX1 assisted us with our programming needs. We were using an old version of Magento, and they helped us update our site to the newer version of Magento - all the while resolving a site hack issue and offering guidance/education for keeping our website secure & up to date in the future. Out of the different web development agencies in the area, C0MPLÉX1 has proven to be the most reliable. They have always been very customer-focused, and we have come to rely on them to keep our website in great condition and functioning at a high level.
Being one of the first clients of C0MPLÉX1 nearly ten years ago, we hired Noah to provide PPC/AdWords advertising management for our organization, and within a relatively short period of time, we saw great results. Under his expertise, we landed a lot of new business, including a single $1 million dollar account! I'd definitely recommend C0MPLÉX1 for any B2B business that's interested in growing revenue.
Worked with Noah & C0MPLÉX1 for many years. During that time we saw Organic rankings improve greatly over dozens of terms. They also helped with many reputation monitoring & management concerns for the practice. They also kept us #1 in all the AdWords PPC ads for our name and keywords. I would hire them in an instant!
Noah was very helpful in developing Adword campaigns for my company! His patient in explaining the campaign assisted me in setting my budget while making important decisions for growth.
Now that we've used C0MPLÉX1 for our SEO for the last year or so, we've seen great improvements in our online rankings. C0MPLÉX1 has gone above and beyond to help us with our technical SEO as well as our user experience - especially when it came to making our website 'go faster'. Beyond SEO, we've also seen great results from C0MPLÉX1's management of our AdWords account. Overall, we've been really happy with C0MPLÉX1, and we'd definitely recommend their services!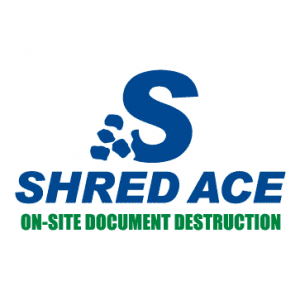 When we first started working with C0MPLÉX1, we were primarily focused on SEO and growing business in the Raleigh area. Over time, our needs have grown, and we've now added web design and development into the mix. There's no other company we'd trust to handle our Internet marketing needs other than C0MPLÉX1. Throughout the course of our 6-year relationship, they've been nothing but professional, knowledgeable and results-driven. We'd highly recommend them to anyone looking for highly personalized SEO solutions.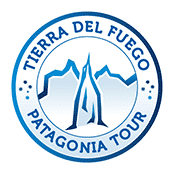 Great, professional and outstanding service! We are incredibly grateful to C0MPLÉX1 for their professionalism in helping us completely revamp our travel and tourism website to make it more SEO friendly. They worked with us to implement a new WordPress design and development, which allowed us to take advantage of new, custom features. In our industry, having a search engine friendly site makes all the difference when trying to acquire new customers. We appreciate all of the work that C0MPLÉX1 has done for us, and we'd highly recommend them for high quality SEO friendly WordPress design and development. THANK YOU C0MPLÉX1.
C0MPLÉX1 takes the privacy of its clients very seriously. If you would like to know what verticals these clients are in, or if you would like to see a specific example of the work we did for them, please call us today.