As a business owner, there may be times when you need to reach your current or prospective customers. Unfortunately, if your phone calls are labeled as "spam" or as a "scam risk," people aren't likely to pick up the phone. The good news is that there are things you can do to prevent your business phone number from being marked as spam. Here at C0MPLÉX1, we can help you white list your professional phone number and get your calls answered.
Protect Your Reputation
When you unspam your phone number, you're also protecting your professional reputation. Even if the "spam" label is just an error, it can still reflect negatively on your business and build the wrong kind of brand recognition. Luckily, we can help you in the process of getting your business numbers unmarked as spam as part of our reputation monitoring and management services. We can help you register with services that can validate your business phone numbers and keep them from getting marked as a potential risk.
Communicate Effectively
When your business phone number appears as spam, communication becomes a challenge. You may not be able to reach the people you need to reach. As a result, contacting customers, returning calls, and even arranging for deliveries and other business transactions can turn into a major hassle. When you allow us to help clear the spam rating on your phone number, you can get in touch much more easily. This not only helps keep clients happy, but it can also improve the flow of business and save you wasted time. If you're tired of getting voicemail and playing phone tag, let us help you stop your business numbers from being marked as spam.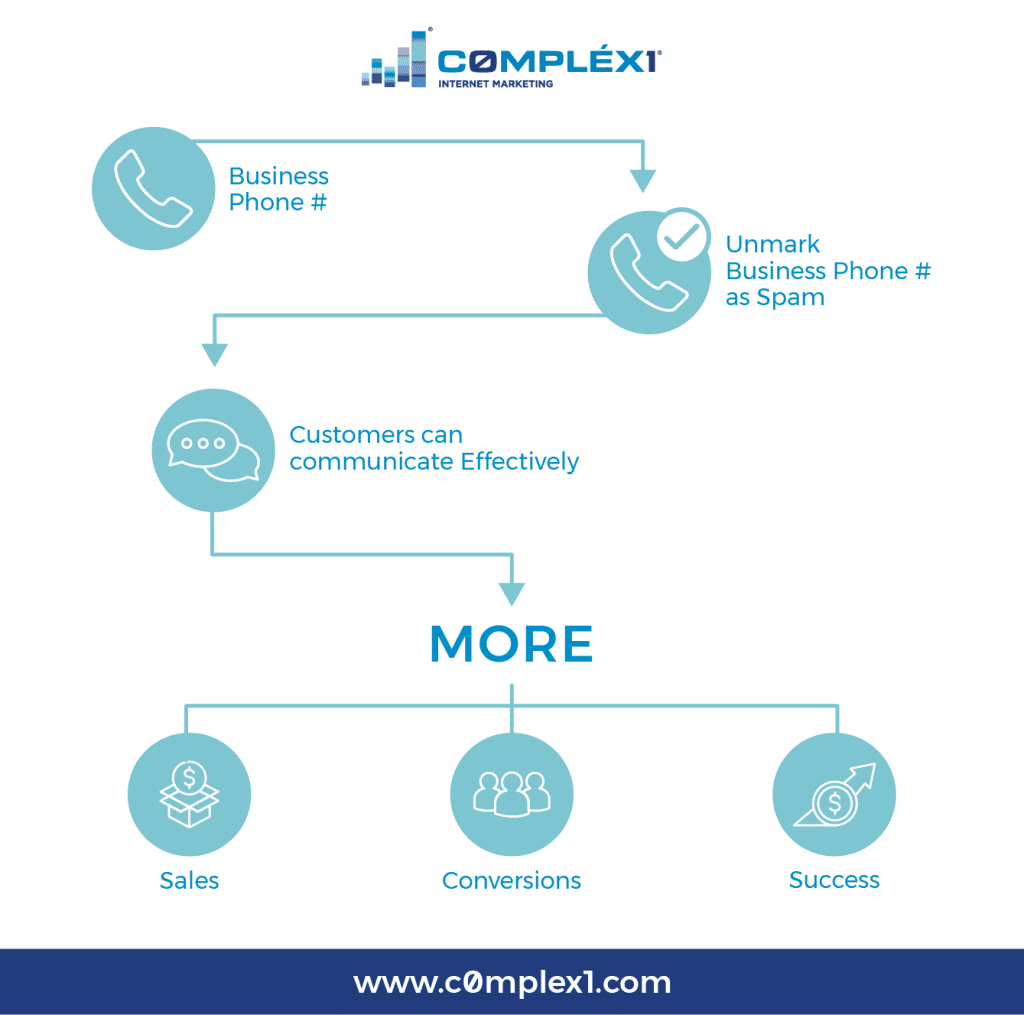 Achieve Greater Success
Businesses have enough hurdles to face. Don't add in another one by dealing with a pesky "spam" label. When you get business numbers cleared, that's one less thing that stands in the way of you reaching your goals. You'll likely find it easier to connect with your target audience, tell others about new products or services, and maintain regular communication with your clients. As a result, you may see more sales, more conversions, and more success.
Contact Us Today
C0MPLÉX1 can help prevent your business phone number from being marked as spam. To learn more, contact us today. We look forward to speaking with you.