What is digital strategy? As a business owner, you have probably asked yourself this question. And, if you haven't, you should. Digital strategy is all about planning and progress. It's about creating a future-focused plan for your business using digital technologies. This might look different for every organization, but it's necessary across all industries. And, fortunately, C0MPLÉX1 specializes in designing digital approaches that are uniquely tailored to specific businesses.
Plan of Action
When developing a digital media strategy, you have to decide what your goals are. What would you like to achieve this month, and what digital technologies will help you get there? Once you've established a short-term strategy, you can easily build it into a long-term strategy that helps you achieve your major business goals.
However, deciding on these goals can be a challenge. You have to know your place in the market, your strengths, your weaknesses, and what you hope to achieve. And, at C0MPLÉX1, we can offer help and guidance at every stage. We take the time to get to know you, your business, and your brand. From there, we can help you develop and implement a targeted digital strategy that can work for your organization.
Appeal
When you create a digital strategy, you should have your customers and prospective customers in mind. Ask yourself what technologies would most benefit them. For example, would your customers like to be able to buy your products online? Or, maybe they just need to access content to better understand your product or service. We can help you determine your target audience and which technological strategies will help you appeal to them the most.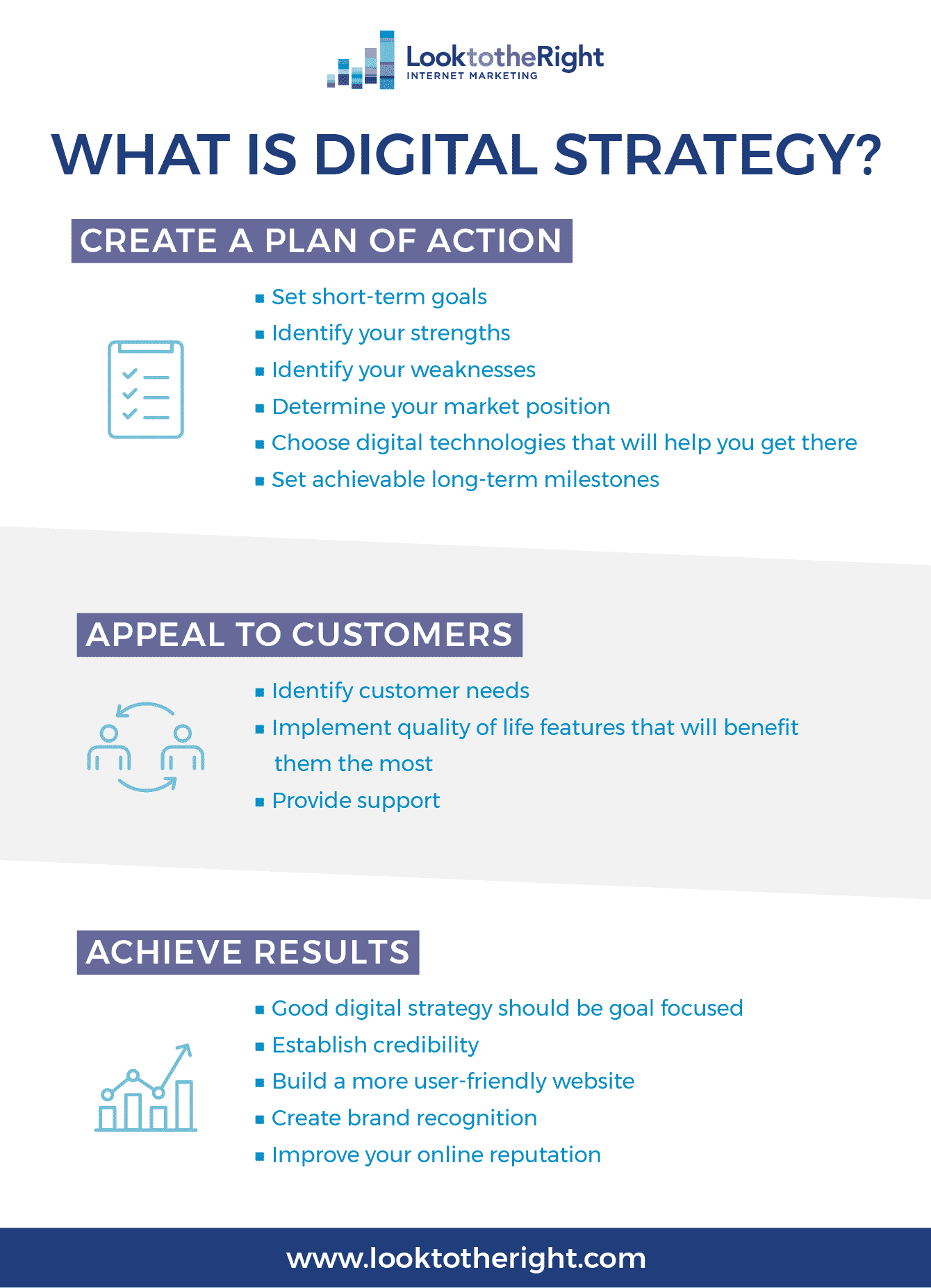 Achieve
Good digital strategy design should help you achieve both your short-term and long-term goals. Whether that means establishing credibility, building a more user-friendly website, building brand recognition, or improving your online reputation, we can help. We care about your goals and helping you reach them.
Contact Us Today
Are you ready to build a better digital strategy? If so, contact us today. We want to know your business and where it's going. Even more importantly, we want to help you get there using the best digital technologies available.