A recent report from Zion Market Research predicts that the global content management software market will grow to a value of $123,500 million by 2026.  The most prolific of these platforms is WordPress, which holds 61.9% of the market share. These platforms are growing in reach and popularity because, when used correctly, they provide a range of helpful features and benefits.
A content management system (CMS) can be a helpful tool for modern businesses. These platforms can be used to build, edit, and maintain your business website. They can also help you create other types of content, such as blog posts. Furthermore, the best platforms don't require users to have extensive technical knowledge. Instead, they are user-friendly for people of all skill levels. If you're looking for a simpler way to create and publish content, a CMS is for you.
Take Your Pick
Today, there are a variety of content management systems to choose from. However, at C0MPLÉX1, we recommend the following: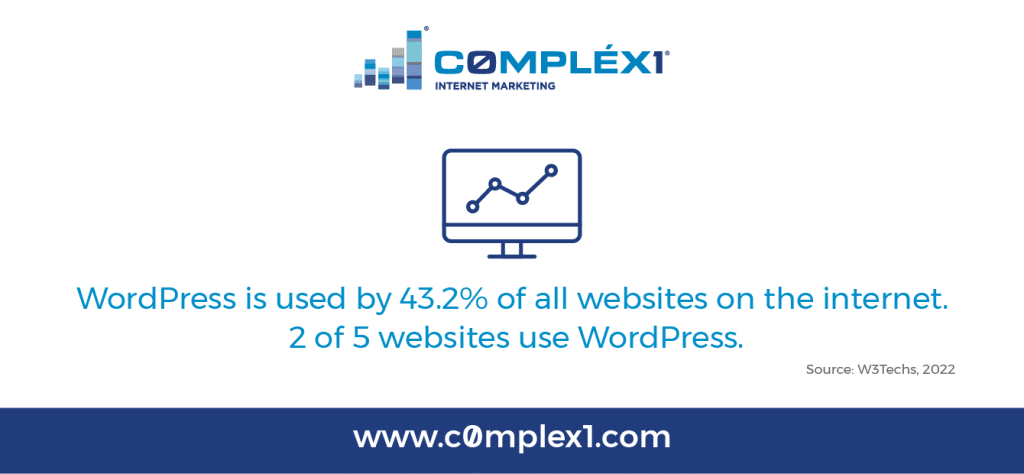 Each of these systems has many excellent features. With WordPress, for example, you retain full ownership of your site and can customize it down to the last detail. This, along with its SEO friendliness, makes WordPress a popular choice. In fact, this CMS powers around 455 million websites as of 2022. Magento can be a solid choice as well. It all comes down to your needs and goals. Fortunately, we take the time to get to know you and can help you pick the right platform for your business.
Customization and Control
When you choose a quality CMS, you'll be able to create a site that looks and functions exactly the way you want. Most of these platforms allow you to choose from different themes or create your own look. Also, you can typically add in pre-built features, such as shopping carts, contact forms, and more.
Communication and Collaboration
When you have multiple people working on a site or project, it's easy to get confused. However, good CMS platforms make collaboration simple. You can assign roles and tasks to users and track the progress of individual pieces of content. Additionally, many content management systems allow you to communicate and send messages from within the platform to keep everyone informed.
Contact Us Today
As you can see, there are many reasons to use a content management system. If you're ready to experience these benefits for yourself, contact us today. We can help you find the right CMS for your business and teach you the ins and outs of how it works. A better website and better content can be yours, so get started today.