Dental Internet Marketing
How many new dental patients are searching for your dental practice? When you engage in marketing for a dental practice with a qualified Internet marketing company, it can help drive targeted web traffic directly to your dental practice more efficiently and for less than what you would spend on other, more traditional forms of marketing.
Increase Your High Margin Services with Dental Web Marketing
Like most busy professionals, dentists know that having an Internet presence is important. However, they may not have the time, experience, or expertise to know where to begin with marketing their dental practice online.
Internet marketing is essential to any dentist interested in growing his/her number of patients. It is also important to those dentists who are seeking to increase/improve the high margin services they provide (ex: sedation dentistry, cosmetic dentistry, orthodontics, etc.). For example, the following gives you a brief overview of how Internet marketing may have an impact on a sedation dental practice:
Target potential clients who may have a fear of sedation dentistry (or a fear of dentists, in general)
Place emphasis on the value and health benefits of sedation dentistry
Talk about the credentials or other credibility factors that make your dental services stand apart
At C0MPLÉX1, we specialize in dental web marketing. We know how competitive the dental space is, and we also understand the importance and value of implementing a comprehensive dental web marketing plan that cuts wasteful spend while driving qualified web traffic to your practice.
Converting Web Leads Into Dental Patients
There is no "one solution" to driving ROI online. Rather, it is the culmination of several different areas of Internet marketing that helps to produce measurable results. Some of these are outlined below.
#1 - Have a high converting website.
Having a high converting website is analogous to having great: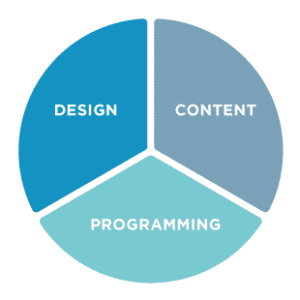 DESIGN - Most business professionals underestimate the value of great web design. The design of your website is the first thing that a person sees. On the Internet, you have often have milliseconds to make a first impression. Your site should be easily navigable, allowing for a clear flow of information and easy access to contact information. A poorly designed site can mean the difference between a new customer, which is why more than 1/3 of most budgets are spent in this area alone!
CONTENT - Great web content informs. It can also educate, motivate, and inspire (and in a dentist's case) allay fear. Web content takes many different forms - from video to audio, written to visual (pictures). For instance, dental customers tend to be more focused on educational, written content as well as visual content, such as videos and images.
PROGRAMMING - Think of programming as the person who works 'behind the scenes' to ensure that everything runs smoothly. From web functionality to how your dental web design is implemented, having a great web development team allows you to quickly implement customized changes that make your website easy to use as well as stand apart from other competitors.
#2 - Have credibility - both online and offline.
Why should someone choose your dental practice over another one nearby? Credibility is important both online and offline. Your website should include information and visual details that cue people into how your dental practice is trustworthy. In the online world, this can be any of the following:
Affiliate Logos
Testimonials (written and/or visual)
Company History
Company "About Us" page
Links to Associations
And More!
#3 - Have a local, optimized presence.
People are on their mobile devices more than ever, and mobile devices are often the first place that folks turn to in order to identify local businesses in the area. Having a local, search engine optimized (SEO) plan can increase your chances of being identified by people in your area who may already be looking for a dental practice nearby.
Local SEO is best handled by Internet marketing experts who know how to craft online content that reads for both humans and search engines. From keywords to title tags; meta descriptions to image alt tags - there is much more than what meets the eye to plan and execute a successful SEO marketing strategy for dentists.
#4 - Have an Google Ads / AdWords campaign.
Having a paid search campaign, like Google Ads (formerly Google AdWords), is beneficial in a number of ways. Also known as Pay-Per-Click, Google Ads (formerly Google AdWords) is:
INSTANT – Unlike SEO, using PPC advertising allows you start driving traffic to your site within minutes. No waiting or long term commitments.
FLEXIBLE – PPC advertising allows you to instantly and easily tweak and improve your advertising for maximum profit.
EFFECTIVE – A Properly run PPC campaign can be very profitable and add to your business bottom line.
At C0MPLÉX1, all of our Google Ads (formerly Google AdWords) campaigns are managed by Certified Google Professionals. We have the knowledge, experience, and expertise to make your Google Ads (formerly Google AdWords) campaign work for you and not the other way around.
The Value of Internet Marketing for Dentists
Having a comprehensive, Internet marketing campaign for your dental practice is crucial to your continued growth and success. While you may still garner new patients via word of mouth and referrals, in today's marketplace, you simply won't be able to compete with the competition without a veritable online presence.
Beyond simply acquiring new clients, hiring a reputable Internet marketing agency can help you increase the exit value of your dental practice. How? By having a web marketing campaign that works, you'll be able to successfully grow your active patient list, and in doing so, your business will be worth more - whether you choose to sell it or whether you choose to merge your dental practice with someone else, or bring on new partners.
Let C0MPLÉX1 help you put together a custom Internet marketing plan for your dental practice that yields results. Call us today: 919-926-8733. You can also fill out our quick, online contact form.