Estimated Reading Time: 3 minutes, 27 seconds. Contains approximately 691 words.
When you own a small business, you're often required to wear many different hats in order to get things done. However, once your business starts to grow, it's time to enlist the help of professionals who can truly take things to the next level. One of the first areas that business should focus on (but often fail to recognize) is their marketing.
Internet Marketing: The Driving Force Behind Online & Offline Marketing Success
Marketing, particularly Internet Marketing, is the driving force behind what helps your target audience find your business on the World Wide Web. Today, there are countless businesses and organizations competing for top positions in search results – and they're all hoping that your eyes see their website first so that they can convert you into a paying customer.
Knowing how to separate your business/brand from the rest of the 'noise' is crucial to success – both online and off. That said, the following are several benefits that can be gained by hiring a professional, online marketing agency.
5 Benefits of Hiring an Online Marketing Agency
They have the professional experience.
There's a reason why you hire professionals to do your Internet marketing for you – because they have the professional experience that you lack. Choose an online marketing agency who has the years of experience, and the results to prove why they're good at what they do.
They have the time.
One of the biggest factors working against any business owner is: TIME. You never have enough of it, and you quickly learn that in order to be successful, you have to be able to trust others to handle the tasks that you simply cannot manage on your own. Surround yourself with experts who understand your business, your brand and your vision, and you'll never go wrong.
They can help improve your ROI.
How do you define success? Is it measured in the number of qualifying leads? The number of people who saw your brand mentioned in social media? The number of 'likes' or 'shares' you received, or simply in the number of sales you generated? A professional online marketing agency has all of the right tools, experience and time set aside to truly familiarize themselves with your brand and help you determine the best ways to increase and/or improve your return on investment. From structured social media calendars to optimized web content, web re-designs and meticulously managed pay-per-click campaigns, there is always more than one reason to hire professionals.
They can help you focus your marketing efforts to get qualified leads.
Often, business owners struggle or become frustrated with the number of unqualified leads that they have to sift through. Mismanaging a PPC campaign is a prime example of how someone who lacks the knowledge or skill can wind up wasting money on poor leads that don't convert. Hiring a Google Ads Certified Partner can save you anywhere from hundreds to thousands of dollars each month while helping you to re-focus your advertising efforts to obtain highly targeted traffic and increasingly qualified leads.
Why is this?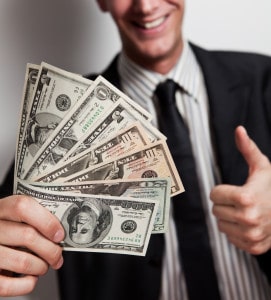 Someone who is Google Ads Certified has spent the time to thoroughly study and successfully pass at least 2 of the 3 Google Ads Exams, earning them certification to manage PPC campaigns. These experts have a working knowledge of how PPC works and the ways in which they can organize and structure ad campaigns to reap the most benefits for a business or entrepreneur.
Trust the experts.
They are more affordable than you think.
When you factor in the aforementioned Professional Experience, Time, Improved ROI, and Ability to Obtain Qualified Leads, suddenly, hiring a professional online marketing agency doesn't sound so bad, does it?
Think of the cost you would incur if you had to hire an entire marketing team in-house. Hiring an online marketing agency can give you all of those benefits – particularly where skills and experience is involved – for a fraction of the cost. Some online agencies serve small to mid-size businesses, while others cater to larger clientele. Whichever bracket you fall into, there really isn't an excuse not to put your trust in hiring seasoned professionals who can teach you a thing or two while they guide your business towards being successful.