Many large and small businesses have their information displayed to searchers via Google My Business, which provides basic details about all kinds of businesses.
Sometimes, these profiles are created by the business owner. Other times, Google creates the listings from publicly available information. Possibly other vendors your business has used in the past created them and still maintain actual ownership.
The good news, though, is that whether you created the listing yourself or not, you can request ownership of Google My Business listings. And, when you're the owner or manager of those listings, you can control the information you share about your business. Although, you won't have total control over everything. Technically, Google owns the content and can do as it likes with it. But, when you sign on and manage the listing yourself, you at least have some majority say in how it reflects on you.
How To Claim Your Business
Now that you understand a bit more about Google My Business and how it works, it's time to claim your business listing if you haven't already done so. This is the only way to have any control over the information contained within the listing.
Fortunately, it's very easy to claim your business. Sign into your Google account, or create one if needed. Then, go to Google Maps, search for your business, click the name, and then click "claim this business." You will then have to verify that you are the owner of the business before you can control the listing.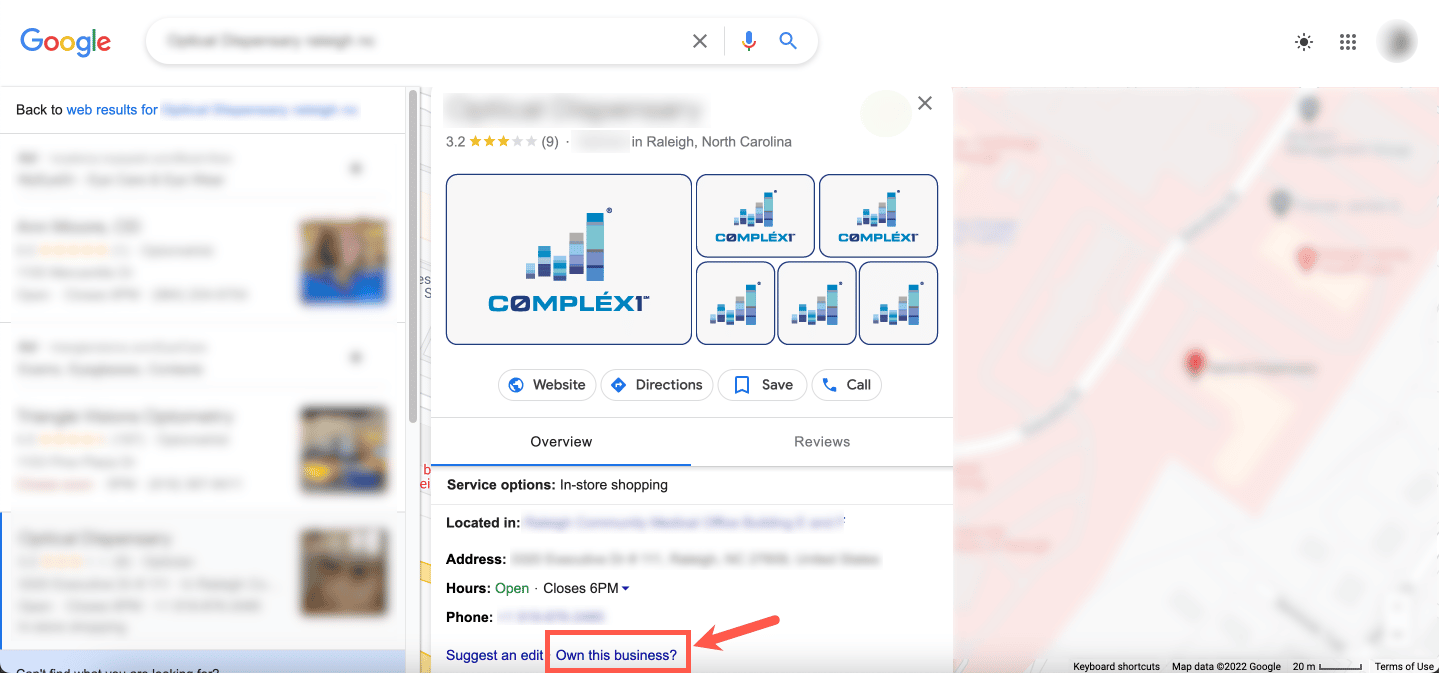 The most common verification method is via regular mail. Google sends a postcard to your business address with a special, unique code on it.  Once you receive the card, enter the verification code in your account, and you'll be good to go! Some businesses may also be able to gain verification by receiving a code via email or over the phone.
What If Someone Else Is The Owner?!
We have seen many times a client realize that they, the business owner is not the actual Google My Business Listing owner. This situation can open the business up to a ton of potential pain! A previous employee, business partner or vendor may be the actual GMB owner with the ability to intentionally or unintentionally damage your business or reputation at will. This is something you as the business owner can not allow. We must secure the safety & security of your Google My Business Listing. Securing your GMB listing can become a long process if owned by someone else. Contact us for help in most effectively securing your GMB listing now.
Control Your Information
Once you successfully claim your business on Google My Business, you're ready to start controlling your information. Make sure your operating hours, address, phone number, and other details are correct. Also, add in a self-description that highlights your business and all it has to offer. For best results and to improve the visibility of your listing, it's best to have an SEO professional help you with this step.
You can also add Google My Business authorized representatives, which are approved individuals who have your permission to add information to your listing. Be careful about who you trust with this ability. Only SEO professionals, business co-owners, managers, or other trusted individuals should be added as authorized representatives since they will be able to add or change some information in the listing. Google allows you to add other users as non-owners which is what we suggest. This reduces risk of GMB Listing theft.
See Also:
General SEO Tips Every Business Owner Should Know
Merge Two Google My Business Listings Pages
Contact C0MPLÉX1
Using Google My Business correctly is important for all businesses. Having no information or the wrong information on a listing can cost you both customers and views. To ensure all the right information is posted and that it's managed in a way that benefits you and your business as much as possible, enlist professional help. Here at C0MPLÉX1, we're experts at making Google My Business work for you, rather than against you. Contact us today to learn more about how we can assist you.