The face of holiday shopping has changed, evolved. While there are still those who love the rush of the holiday season and will jam the roads to hit all of the brick and mortar locations – there is an ever increasing number of us who are opting to shop from our mobile devices instead.
In fact, the most recent statistics [source: https://www.thinkwithgoogle.com/articles/holiday-shopping-trends-2015.html] point to the fact that more than 50% of holiday shoppers admit that they are planning to do their holiday shopping online, from their smartphones. According to Google, at least "30% of all online shopping purchases are now happening on mobile phones." Combine this with the fact that the number of people who are actually using their smartphones to make purchases has gone up more than 63% compared to 2014!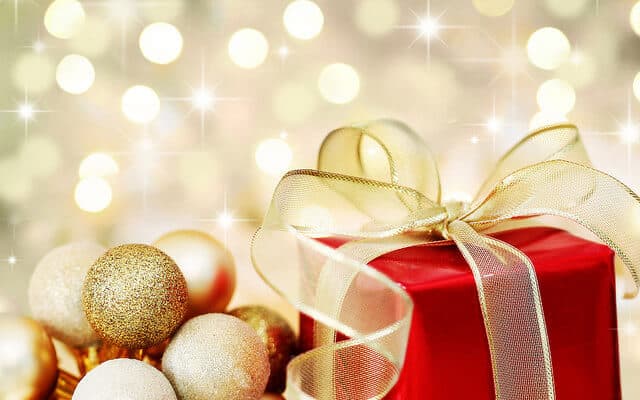 Statistics About Mobile Shopping
We thought we'd kick off this final stretch into the holidays with some interesting/fun statistics:
In 2014, Cyber Monday became the biggest U.S. online shopping day ever with more than 2 billion U.S. dollars in online spending. [statista]
In 2013, in the United States, 50% of respondents completed more than half of their Christmas shopping online. [https://econsultancy.com/reports/christmas-2013-online-shopping-survey-report]
Online e-commerce sales on Black Friday and Thanksgiving Day in 2015 reached record spending levels, thanks to more shoppers forgoing crowds in stores to shop at home. Together, shoppers spent $4.45 billion online on Black Friday and Thanksgiving Day, according to data released by Adobe. [Fortune]
Shopping-related searches on mobile have grown more than 120% year-over-year. [Google]
In 2015, after Black Friday and Cyber Monday, smartphones remained the shopper's device of choice. Smartphones accounted for 44 percent of all online traffic, more than three times that of tablets at 14.1 percent. Smartphones surpassed tablets in sales, driving 18.6 percent of online sales (up 65.7 percent over 2014) versus tablets at 17.7 percent. [IBM]
As cited by Gregory Karp of the Chicago Tribune,
Mobile options are helping make Christmas shopping a digital experience. Nearly 90 percent of shoppers are planning to go online at some point during the upcoming holiday weekend, according to a Deloitte survey.

"The digital influence is likely to touch nearly every moment in the shopper's journey this holiday season," said Rod Sides, retail and distribution practice leader at Deloitte.

Popular Items People Bought During the Holidays At…
Popular retailers now have mobile apps in which they entice online shoppers with special deals and incentives (as if online shopping wasn't convenient enough!).
We've put together a brief list of some of the most popular items online shoppers purchased from leading brands in the past. Some of the following data was taken directly from information provided by the retailer. Take a look. What do you think will be the hottest items purchased in 2015?
Walmart.com
The following data was taken directly from Walmart's 2015 Top Black Friday Deals list [http://news.walmart.com/news-archive/2015/11/12/walmarts-black-friday-2015-in-three-words-deals-availability-simplicity]:
Televisions ex: 40" Class HDTV for $149 (special buy)
Fitness Wearables ex: Fitbit Flex Wristband for $59 ($40 savings)
Video games many starting at $8 as well as NBA2K16, Madden '16 andFIFA '16 for Xbox One for $27 each ($32.88 savings)
Video Game Console bundles including a PlayStation 4 Uncharted Bundle for $299 ($50 savings)
DVDs and Blu-ray movies many starting at $1.96
Home appliances for $9.72 each including an Oster 8-Speed Blender, Crock-Pot Stainless 5-Qt. Slow Cooker and 12-cup Programmable Black & Decker Coffee Maker
Toys ex: a Star Wars Lightsaber for $5 ($3.94 savings)
Hotel Style Cotton-Rich 850-Thread Count Sheet Set for $25 (special buy)
Children's licensed sleepwear starting at $4.75 (special buy)
eBay
The following list of items was borrowed from BGR:
65-inch Samsung Smart 4K TV (save $1,200)
55-inch Samsung Smart 4K 3D TV (save $1,800)
Canon EOS 6D DSLR (save $700)
128GB iPhone 6s (save $30)
G Nexus 5X 16GB (Factory GSM Unlocked) Android Smartphone (save $10)
11.6-inch MacBook Air (save $170)
64GB iPhone 6s (save $30)
16GB iPhone 6s (save $20)
64GB iPad mini 4 (save $40)
iPad Air 2 (save $140)
GoPro Hero4 camera (save $100)
Fitbit Charge HR Wireless Activity Wristband (save $30)
Amazon.com
The following are some of the top Black Friday deals for 2015 from Amazon.com, according to Kiplinger:
Assorted toys (get 40% or more off on select items)