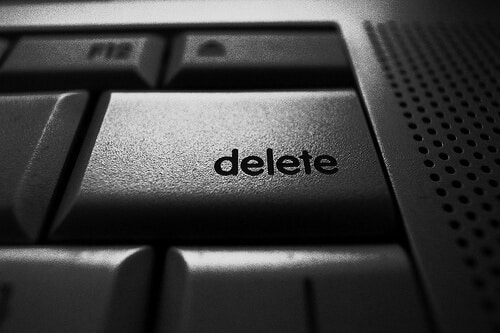 It's 2015. You already know that having website is important, but how do you know whether it's time to get a new website? This question is best answered by looking at several criteria, which we have outlined below.
#1 – Your website looks awful.
You don't have to have a degree in graphic design to be able to look at a website and know that it doesn't look good. One of the major factors that contributes to website performance has to do with the actual web design. This is also an area where many people will spend the most money. Why? Because a good website design can do a little, but a great website can do wonders for a business.
In a digital age of short attention spans, your website says a ton about your business. You should want to leave a positive impression on people that will make them want to hang out on your site and, hopefully, convert. Therefore, it is worth the time and effort to invest in a killer web design.
#2 – You aren't getting any traffic.
Think of your website as a virtual storefront for your business. If you've got Google Analytics set up on your site, yet still you aren't seeing any increase in traffic, it's a red flag – especially if your site has been around for a bit.  From here, you should ask yourself some of the following questions:
Am I contributing fresh content to the site on a regular basis?
Do I have social media sharing set up correctly?
Am I doing any PPC advertising?
Is my current content shareable? (ex: well written & informative)
#3 – Your website is slow.
Patience is a virtue. It is also something that most of us lack when surfing the web. If your website is slow to load, there could be several issues happening. Some of the most common reasons include:
Your website uses Flash.
Your code is messy (aka: bulky).
You use too much embedded media + You use a host site.
You do not host your content on your own server.
Your images aren't optimized.
You use too many 3rd party plugins.
*For solutions to slow websites, talk to us today!
#4 – Your website doesn't work well on mobile devices.
Welcome to the age of mobile devices. If you want to compete, you have to have a mobile friendly website. C0MPLÉX1 can help you come up with a mobile website design that works for you and your target audience. Also, check out our writeup about mobile devices.
#5 – Your branding/market/messaging has changed.
As we previously mentioned, your website is your springboard to show and tell the world what your business is about. If you've changed your branding or messaging since having your website, it's probably time for an overhaul. The look and feel of your website should accurately reflect who and what your business is.
#6 – You struggle to make content updates.
Technology has come a long way. That said, content management systems (CMS) have also come a long way in helping business owners and staff members effectively (and easily) manage on-site content without having to have a working knowledge of coding.
Being able to make content updates easily and regularly is crucial when looking at the overall success of your website. If your CMS is outdated, it may be time to look into getting your content onto site that uses an easy CMS, like WordPress or Magento.
For more information about website design or for a FREE estimate on a total website overhaul, contact us by filling out our online, located at the bottom of this page.