If getting to the front page of Google search results is like a Formula 1 race, consider C0MPLÉX1 your online marketing pit crew.
Gain more visibility for your automotive business, and increase ROI with professional, certified PPC and SEO services from C0MPLÉX1.
Why Does Your Automotive Business Need C0MPLÉX1?
Automotive SEO provides a competitive advantage over your competition. As your SEO professionals, we take the time to get to know your automotive business and create a comprehensive SEO plan, designed specifically for you.
You want your automotive business to be found by consumers who are in the market for what you are selling, and we can help you. Some of the automotive client industries that we have successfully worked with include:
Measured Results = Money Well Spent
Many people in the automotive industry continue to throw money at traditional marketing campaigns, achieving limited success. What about success you can actually measure? At C0MPLÉX1, we offer our automotive clients measured results that they can actually track.
As your trusted SEO experts, we'll give you the biggest bang for your buck. With a customized SEO plan and/or Google Certified PPC management, you'll know exactly how your dollars are spent and what kind of ROI you receive.
Next Level Automotive SEO Services
There are many facets to search engine optimization. The automotive SEO services we provide include several key areas, which we've briefly reviewed below.
An important aspect of SEO content is to "optimize" keywords that are relevant to automotive websites. In many ways, search engines still can't understand web pages like a human does. Optimizing content in a natural way that maintains readability and keyword focus is an important part of the auto dealer SEO process.
Keyword Research
Part of cultivating a comprehensive SEO plan involves knowing which keywords to target for your automotive business - especially if you operate an automotive ecommerce business.
This includes keywords that you want to rank for, keywords that your target demographic is searching, as well as keywords your competitors may be using. Ultimately, performing keyword research helps determine the right keywords to target.
Competitor Intel
What have your competitors been up to lately? Where are they ranked and for what types of keywords or content? We perform in-depth competitor intel to let you know how and where you stack up. It also gives us a good benchmark to work from to see where you may need improvement versus where you are performing well.
Content Optimization
Content optimization is the meat in all that we do with regards to SEO. This includes information such as (but not limited to): meta titles, descriptions, headings, alt tags, blogs, social media and more. What you say, how you say it and where/when you deliver it to your target audience matters.
At C0MPLÉX1, we help you fine tune or revamp your online content to get it where it needs to be.
Customized, Monthly Reporting
What does all of this automotive SEO work mean in the long run? We break it down for you in easy-to-digest, weekly, monthly and/or quarterly reports.
We proudly stand by our work and the automotive SEO services we provide, and we're happy to educate you along the way or answer any questions that you may have.
The "Big 3" of Customized Automotive Websites
#1 – DESIGN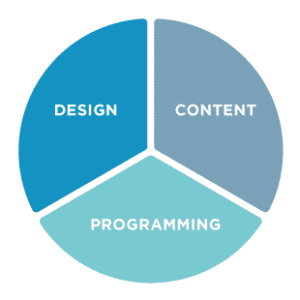 How your website looks has a profound impact on how long someone will stick around initially.
Make a lasting first impression with a custom web design that communicates your automotive brand and offers users a fantastic online experience.
#2 – CONTENT
Whether you sell cars, automotive parts, or automotive services - your website needs carefully crafted, compelling content that establishes your automotive business as THE trusted resource for information within your industry.
#3 – PROGRAMMING
It's not what your customers see, but programming most definitely factors into their overall experience and interaction with your brand. Besides this, customized programming gives you an edge over your competitors by allowing you to offer a unique consumer experience as well as opportunities for increased engagement both online and offline.
You're in the driver's seat. Choose the direction that will lead you to success. Contact C0MPLÉX1 for a FREE QUOTE on SEO services for your automotive business.